Remove hair in one easy swipe!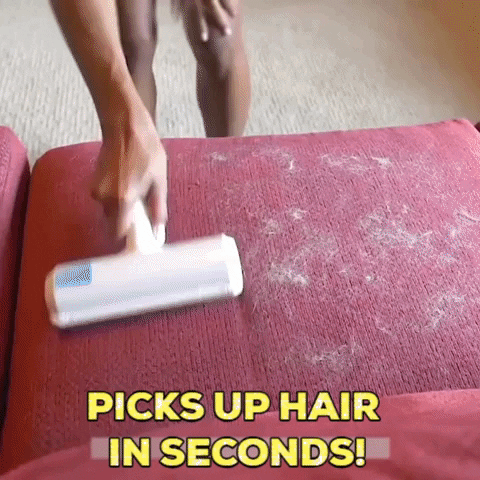 No matter how much you adore your furry friend, we're willing to bet that you could do without the shedding. Lint rollers help, but the cost can add up quickly. The Pet Hair Remover Roller offers a convenient, reusable solution!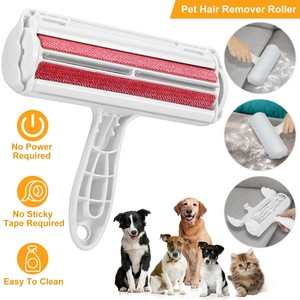 The Pet Hair Remover Roller can be used on all of the most common fabrics such as cotton, linen, and wool. Just sweep the roller back and forth to collect stray hair deeply embedded in chairs, beds, couches, and more.
Features:
High-Quality Hair Remover: Designed as an ABS body with PP roller and nylon to ensure durability. The unique blend of materials can remove pet hair from sofas, armchairs, beds, rugs, blankets, quilts, and more.
No Batteries Required: Tired of spending money on batteries each month? This brush for cats and dogs requires no additional power sources and takes just minutes to use.
Reusable: Simply use short back-and-forth strokes with the roller to capture all pet hair and lint into the dust receptacle, then just open the lid and use the cleaning brush to remove the hair.
A Great Gift: Your friends and family members who own pets will love this brush just as much you do!
Specifications:

Package Includes:
1 X Pet Hair Remover Roller