NOT YOUR ORDINARY PET COLLAR!
Give your furry friend a glitzy, glamorous look when you order a beautiful Pet Collar Necklace from Saint N Mike!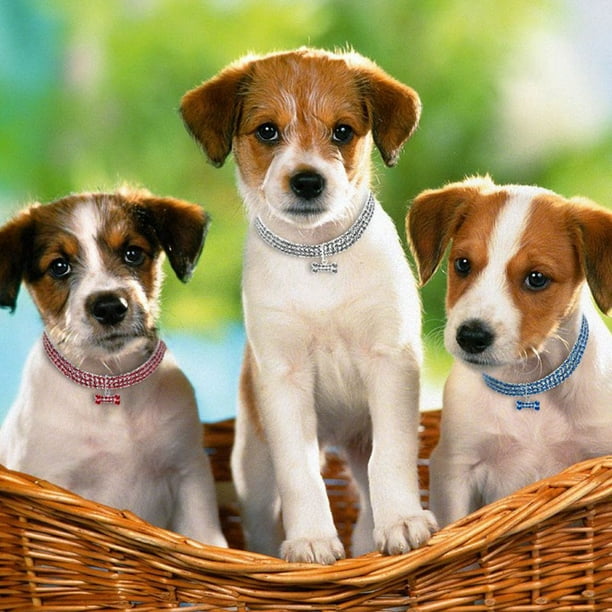 This collar-necklace combination instantly caught our attention, and we knew that we had to add it to the Saint N Mike collection. This collar features four unique color options, realistic imitation pearls that sparkle and shine, and light material that's perfect for every season. No matter where you take your pet, be prepared for the pawarazzi to be out in full force!
With a belt buckle design, not easy to fall on, so your dog can play freely and stress-free and quick turn on and off in any situation. The diamond design makes the collar more textured, and the high-quality materials make the collar strong and durable. The elasticity can be adjusted easily to fit your pet's body size.
Features:
High-quality materials: The collar is composed of three rows of elastic diamonds. Compared with the leather collar, it is stronger and more textured, durable.

Beautiful design: The collar is made of crystal diamonds to form a gleaming appearance, which increases the sense of luxury and texture of the pet, and can make your pet more conspicuous in the crowd, making it easier for you to find your pet.

Practicability: 9 adjustment holes for length adjustment. The lobster clasp design is convenient for you to adjust the length. The design of the bone pendant makes your pet more extraordinary when wearing this collar.

Wide application: The length of the collar is designed for cats, dogs, and rabbits. More suitable for small dogs.
Specifications:
Size: Small, medium, and large
Measurements :20cm+5cm(S), 25cm+5cm(M), 30cm+5cm(L)
Material: Metal
Closure Type: Hook and Loop
Package Includes: