Double-hole dog tennis food reward machine
ADD SOME FUN TO YOUR PETS MEAL TIME
Did you ever think that you would be able to automate training your pet? With the Double-Hole Dog Tennis Food Reward Machine, you'll be able to teach your dog how to retrieve it in no time!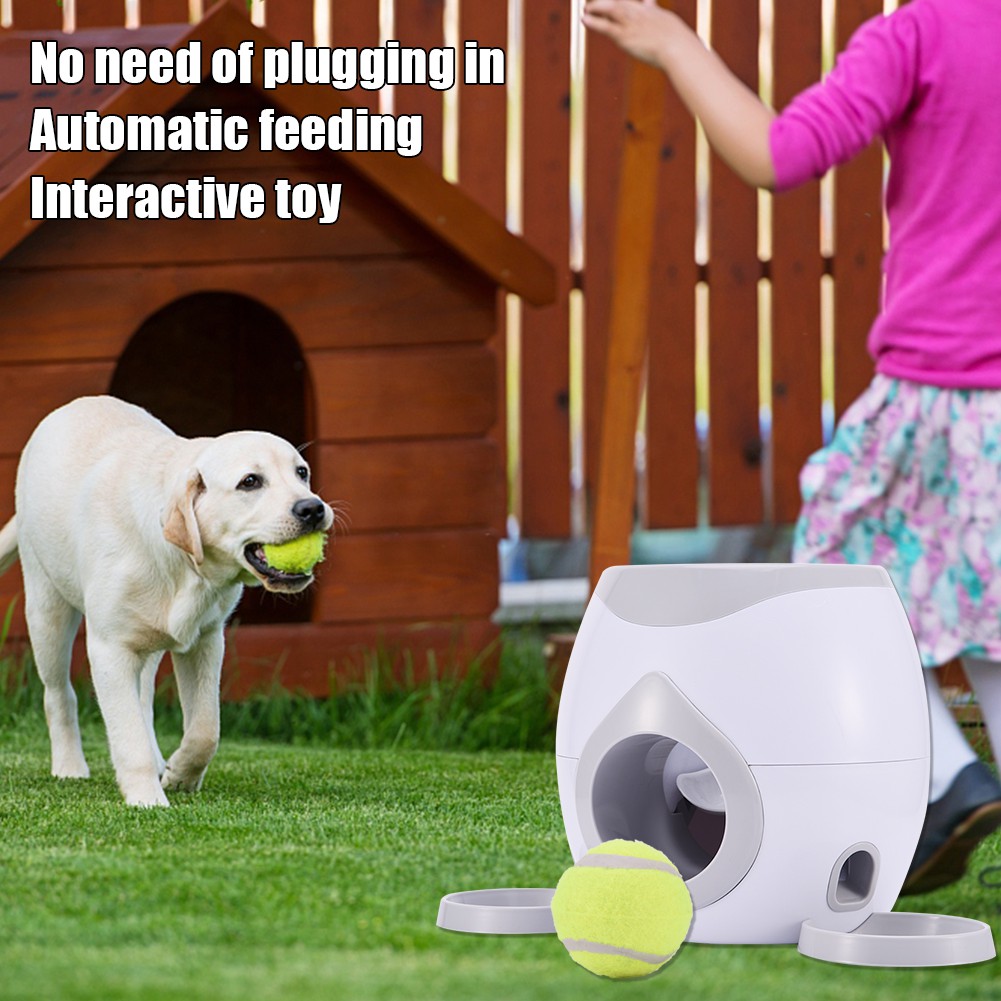 If you're a regular at Saint N Mike, then you know that we carry some of the most unique products for dogs and cats on the market. The Double-Hole Dog Tennis Food Reward Machine is no exception, and it makes it easy to entertain, train, and feed your pet all at the same time. Simply load the food compartment with food or treats, train your dog to drop the ball into the center hole, and watch as an internal mechanism is triggered, releasing the food and sending the ball across the floor. 
This Treat Toy design is novel, the materials are environmentally friendly, and the bottom plate design is ingenious, which makes it very convenient for dogs to play outdoors. With the protection of the plate, it can effectively prevent food from being contaminated. Keeping your furry friend entertained truly has never been easier!
Features:
Automatic Feeding: By placing the tennis ball in the opening on top, the hole will automatically open and provides a reward for your dog and no need for electricity.

Keep Health: Even if you are very busy, it can help your pet stay healthy and energetic, relieve stress. Suitable for dogs of all ages.

Develop Dog Intelligence: The IQ puzzle balls stimulate intellectual growth, increase daily exercise, help in training your pets both in agility and intelligence.

Hygienic and Save Space: With a removable physical disk on both sides, it is clean and hygienic. Suitable size takes up no space, easy to place indoors or outdoors.
Specifications:
Material: ABS material 
Weight: 2.29 pounds
Dimensions: 8.19 x 8.11 x 8.03 inches
Package Includes:
1 x Double-hole dog tennis food reward machine